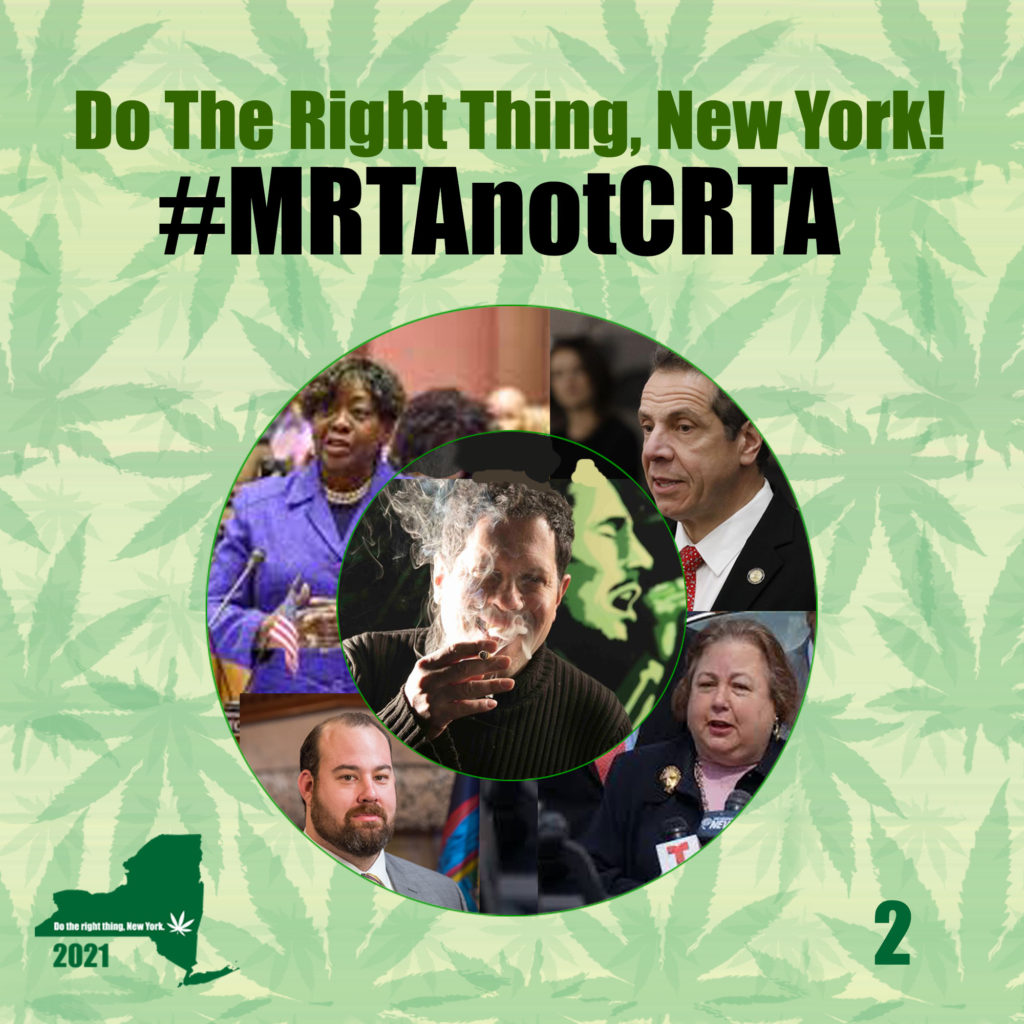 Two very different bills are competing.
Big decisions will be made soon, and quickly!
You can read the bills here …
Marijuana Regulation and Taxation Act, by The Legislature (MRTA)
Cannabis Regulation and Taxation Act, by The Governor (CRTA)
The #MRTA is The Marijuana Regulation and Taxation Act, and that's the bill from the Legislators, who have worked on it with advocates from the cannabis community for six years. There are supermajorities in both the Senate and the Assembly that can pass it standalone right now.
The urgency is that the proposed budget contains a competing proposal by The Governor, called #CRTA in the form of an "Article 7 Bill," that will pass if the budget passes. That's the bill the Governor's team came up with a couple of years ago, the Cannabis Regulation and Taxation Act.
The thing about getting bills passed in the budget is that the politicians don't have to say what they voted for pot. We don't want to have the CRTA passed this way without the public being aware.
We want to see a public dialog between the Legislators and the Governor to get the MRTA into the proposed 2022 budget. It can be passed standalone beforehand. Let your leaders know you expect #equity #justice #homegrow and #sustainability in NY's legalization.

Governor Cuomo, Lt. Gov. Kathy Hochul, Assembly Leader Crystal Peoples-Stokes, Senator Liz Krueger and Director Norm Birenbaum are key players and authors of what should be a unified piece of legislation that New York can hold up to the nation.