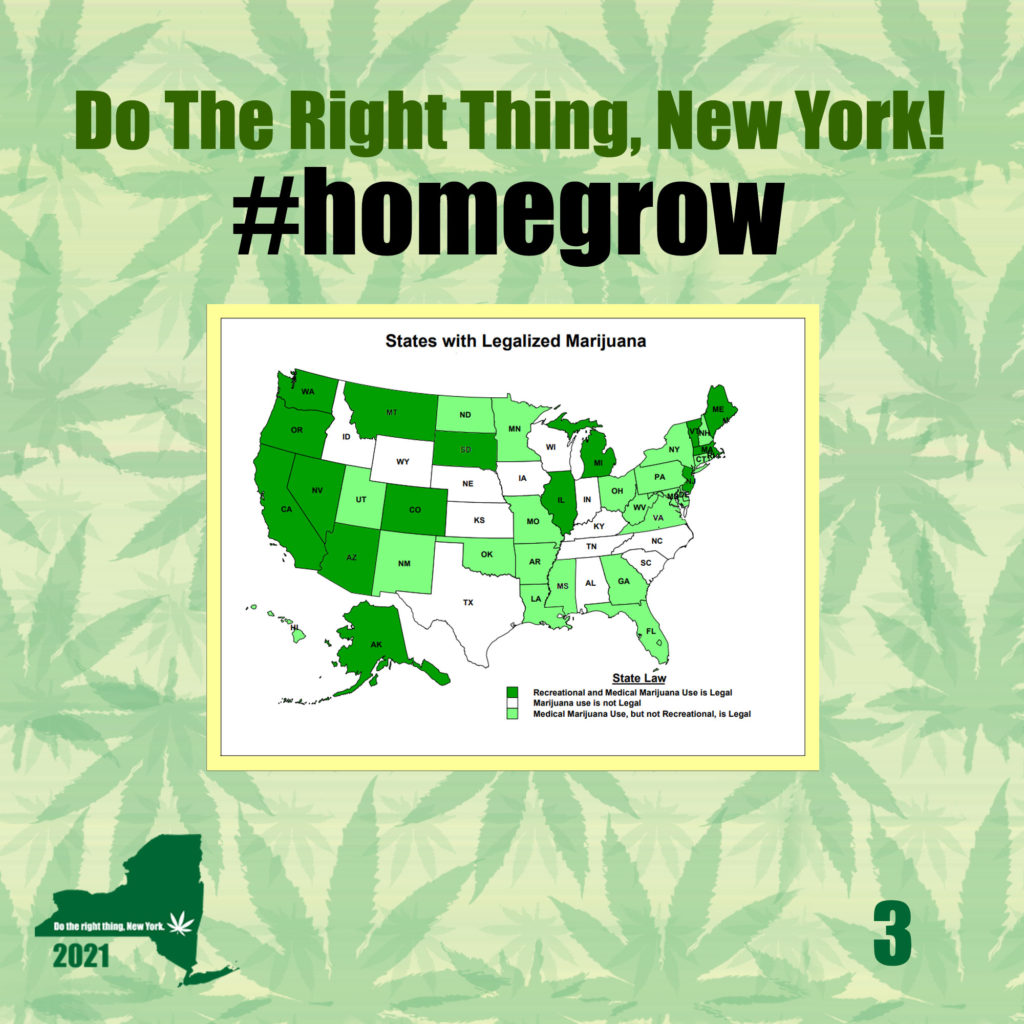 Among the many issues facing New Yorkers, and the general public, marijuana legalization is not always too close to the top of the list. But it touches on a surprising array of issues that are of great concern to many. In light of the year we had in 2020, #equity and #justice are on Governor Andrew Cuomo's radar, and are even addressed in the CRTA this year. They are core issues in the MRTA, and have been all along. Another core MRTA issue is Home Grow.
Sometimes it seems that for some members of the cannabis community, Home Grow is not a big issue because they are not familiar with it. Notwithstanding, for Empire State NORML, and all the NY State NORML Chapters, it is a top priority, and a central focus of our efforts for the MRTA with our Do The Right Thing, New York (DTRTNY) campaign. It is a huge issue in terms of fairness and personal freedom, and an urgent issue for many medical marijuana users.
Home Grow is critically important!